Do NOT Say These Things To My Son
[shareaholic app="share_buttons" id="6691858"]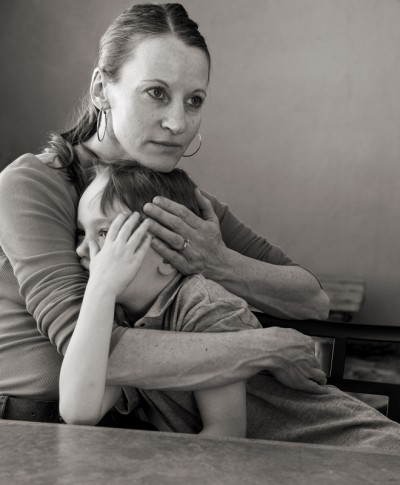 Do NOT say this to my son PLEASE!
What an ugly face!
Yes, someone actually said this to my child.  I took him to get his hair cut. It was only his second haircut.  He was pretty nervous, so I convinced the new stylist that I needed to have him sit on my lap while she cut his hair. She was reluctant, but agreed. During the cut, he started to pout and little tears began to roll. I began rubbing his back and comforting him as best I could. All in all, his reaction was pretty mild. The stylist decided that talking to him might help so she started saying "Don't cry. It's okay." Then, after seeing his pouty lip, she said "Oh, what an ugly face! I hope it doesn't freeze like that!" My suddenly terrified son began to wail. I clenched my jaw. Don't say that to my son.
You sure are mean!
Sometimes, he can be mean, usually following an episode of him not getting his way. However, he isn't mean. He is the most giving and loving little boy I know. Is he always an angel? No, he isn't. He's a two year old little boy, not a cherub. While we are on the subject, do you always behave nicely? I would like to say that I do, but I don't. Telling my son he's mean isn't going to solve anything. Don't say that to my son.
Big boys don't cry.
This is my biggest pet peeve currently. My son recently turned two and suddenly everyone wants to call him a "big boy." While it makes my mommy heart a little sad to see him growing out of babyhood, I can see the pride it gives him to be called a "big boy." The phrase is very helpful when I'm trying to convince him to use the potty, sleep in his own bed, or eat with a spoon. However, when he gets upset, even if it's justified, there are those who say to him "big boys don't cry." I've banned this phrase in my house. I don't want my son to grow up thinking that he has to hide his emotions and be happy all the time. I don't want him to think that men don't cry or feel sadness and show it. I don't want to teach him to be like that. So please, don't say that to my son.
What have you heard people tell your kids that just didn't sit well with you? What did you do in response?
Written by Sara Parise