Don't Steal My Firsts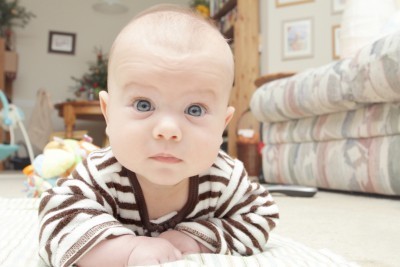 I told one of the girls at daycare one day that if he tries to crawl, pick him up. If he tries to walk, push him down. Obviously, I wasn't serious. I would never want anyone to hurt the little guy, but my point was that I wanted to be there to see it. I may've also told them to call me – I'm only 5 minutes away, except that time I was completely serious. 
One of the hardest things about being a full time working mama is the fact that sometimes I'm missing out. He's not getting any younger – that's for sure. Every day, he's growing and changing in so many ways. Every day, he's learning something new. I want to be there to experience as much of it as possible.
(Continue onto the next page to read more)