Mother Arrested For Letting Her 13 Year Old Babysit
[shareaholic app="share_buttons" id="6691858"]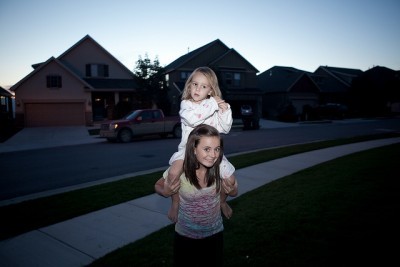 When is it the right age to allow your eldest child to babysit your younger child? I would say this depends completely on the individual child and their responsibility level.
But let's say you thought your 13 year old was ready, just like this Connecticut mother did, and they mess up letting your 4 year old out of their sight and into a neighbor's yard. Can you image being arrested for that?
In a case that's disturbing parenting bloggers, a Connecticut mom was arrested and charged with "risk of injury to a minor" after leaving her children alone at home.  The 39-year-old woman, Rebecca Young, left her 13-year-old in charge of her younger children, ages 10, 4, and 1 and a half, while she went to church. A neighbor called police to report that the 4-year-old had wandered across the street into her yard. Some people are criticizing the mom, while others are pointing fingers at the neighbor, "accusing her of acting anything but in a neighborly way." Plenty of kids start babysitting in their early teens, but is 13 too young?
Source: The Week.com