Mother Gets Banned From Facebook For Posting Photos Of Her Newborn Baby
[shareaholic app="share_buttons" id="6691858"]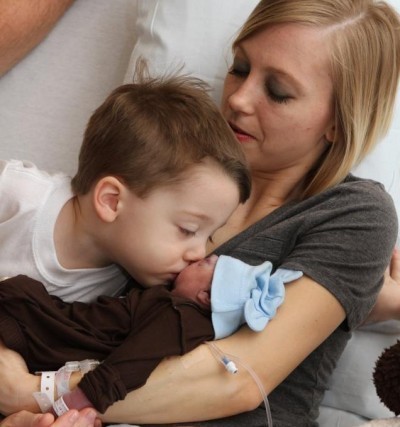 What would you do if Facebook told you that you couldn't post pictures of your child?
MEMPHIS, TN -(WMC-TV) – A Mid-South mother has been banned from Facebook for the photos she posted of her newborn son.

 Grayson James Walker was born on February 15, 2012.  He was born with Anencephaly, a rare neural tube birth defect in which a baby is born without parts of the brain and skull.  Action News 5 shared the Walker's story about their sons eight hours of life shortly after he died.

 Heather Walker recently posted pictures of Grayson without his hat on.

 "Not long after, Facebook deleted them because of the content" she said.  "They allow people to post almost nude pictures of themselves, profanity, and so many other things but I'm not allowed to share a picture of God's beautiful creation."

 Walker and her Facebook friends decided to re-post baby Grayon's photos in protest, and the mother is now on a 24-hour ban from the social networking website.
Thanks to KCTV5 for the story! You can see more of it here