Reflections on Infertility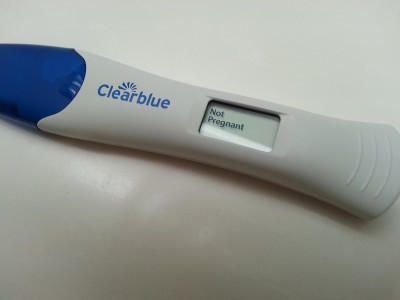 By then, I'd completely given up hope. After all, infertility is technically defined as not conceiving after a year of unprotected sex and it had been almost a decade. I had decided that the only way I would ever be a mother was if I opted for either IVF or adoption… I was determined to make it happen, though, one way or another. 
Knowing that you can't get pregnant, but wanting to be a mother is a funny thing – not funny as in humorous, but funny as in ironic. You look around and see everyone else having babies and you can't help but wonder "what about me? What did I do wrong?" 
Your emotions are mixed – hurt, anger, frustration, confusion, and jealousy – or, as far as I was concerned, all of the above. I told everyone that asked that we were never having kids. I didn't want kids – I wanted to keep living my carefree lifestyle. 
What I wasn't telling them, though, was that I carefully chose my answers to their questions to avoid the blank stares and uncomfortable silence that would inevitably follow me telling them the truth. It wasn't worth it. It wasn't worth hearing them tell me that it'll happen eventually or to just relax or whatever other scripted response they managed to come up with. I was so over all of that. 
I worked. I saved money. I went back to school. I kept myself as preoccupied as I could. The way I saw it, the less I thought about the baby I couldn't have, the better off I was. The less I focused on how unfair it was, the less time I spent wishing and wondering. For what it's worth, though, ignoring it doesn't make it go away. 
Here's the ironic part, though, a few weeks after the "I can't get that lucky. Nope. Not me" conversation – after almost a decade of trying, I started feeling strange. I knew something wasn't quite right, but I couldn't put my finger on it. Guess what? A positive pregnancy test… If it wasn't for that particular friend insisting, I would've never even thought… I assure you, that possibility was the absolute farthest thing from my mind by that point. Needless to say, it ended up taking a blood test to finally convince me.  
To this day, I still can't believe it. I still can't wrap my head around the concept of it taking almost a decade. I still can't believe I finally got my miracle baby after all these years. I thank God every day for blessing me with him – for giving me a gift that I never thought I'd get – the experience of being a mother. 
Written by: Cristi Wuenschel