When Are You Having Another One? 
[shareaholic app="share_buttons" id="6691858"]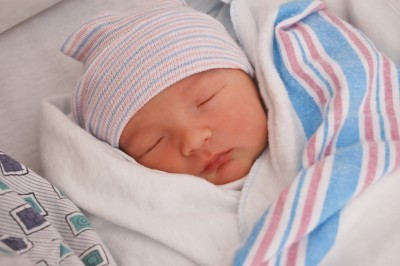 As I slowly pack away the baby stuff, the realization hits me like a ton of bricks – my baby isn't a baby these days. All of the boxes of newborn and baby clothes have made their way to my parents' house – just in case. The rock 'n play and the bouncer ended up there as well. We lowered his crib mattress and, most recently, started trading his bottles for sippy cups. 
It's become painstakingly obvious to me that this phase of life may be over – for good. Most of my friends have either already had number two or are currently pregnant. Here we are almost a year after having our first, and I can feel it creeping up again – a sense of wanting and wishing – and wondering if my son will ever have a little brother or sister. 
After almost a year, I'm beginning to think that my little miracle baby is going to remain an only child indefinitely. I'm going to be 32 in a few months. That means a number of things including, but not limited to, the fact that I don't have all that many more baby-making years ahead of me. That also, for whatever reason, means that people are already asking when we're having another one….
More on the next page!