Who Will Be The Woman On The Next $20 Bill?
[shareaholic app="share_buttons" id="6691858"]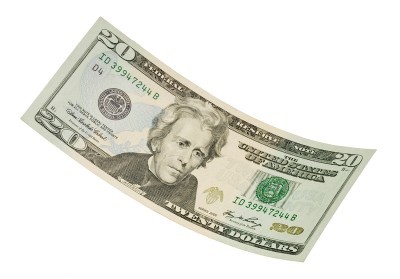 Betsy Ross is the first great American woman that entered my mind. After all, others founders like Benjamin Franklin and George Washington already have their faces on bills. What about Betsy? We wouldn't have a flag without good old Betsy Ross.
Some time ago a gold coin was introduced with Sakagawea on the front.  At the time, I remember that it started a conversation with my younger siblings about who she was. At first, my younger brother was certain she was Pocahontas.  I'm sure my siblings weren't the only ones. Now Sakagawea might not be a common household name, but we all have a better understanding of who she was and what she did than before she appeared on the gold dollar.
I think that placing Betsy Ross on the twenty would spark an important conversation about who she was and the important role of women during that time. After all, it wasn't just the men that helped win our independence.
From a more practical standpoint, the U.S. Treasury has embraced the whole idea of changing the bill, because they believe our money needs to be updated for security anyway. Now our bills are starting to look more like currency seen in other countries with vibrant colors and patterns that add protection from counterfeit. Wouldn't an American flag in the background put a nice American spin on that? For added flare they could introduce it around Independence Day! Wouldn't that be fun?
Okay, if sewing a flag simply cannot top Betty Friedan's work in the feminist movement, then perhaps Susan B. Anthony could be the one to grace our new money.
The founder of the movement to replace Andrew Jackson's mug with a woman, Barbara Ortiz Howard, says she would like for the change to take place in 2020, to celebrate the 100th anniversary of women's suffrage.  So if we're talking about suffrage, Susan B. Anthony would be a great choice!
There are other suffragettes that would also be great choices. After all, Susan already got her own dollar coin just like Sakagawea (although it's no longer in production).  So even if it can't be Susan B. Anthony, I think a leader in the women's suffrage movement would be a better choice than Patsy Mink, Shirley Chisholm, Francis Perkins, and Eleanor Roosevelt. They were all great and important American women, but they never would have been able to do what they did without the success of the women's suffrage movement.
In the end, the woman to grace the $20 bill will be chosen from a list of candidates you can find at www.womenon20s.org.  After the list is narrowed down, the winner will become part of a petition to officially change the bill.
I'm not sure who will end up on the $20 bill in 2020, but there are plenty of great American women to choose from. What a great story this will make for our kids one day! Who do you think it will be?
Written by: Sara Parise