Bacon Pancake Recipe!
[shareaholic app="share_buttons" id="6691858"]
Follow Us On Facebook:
Categories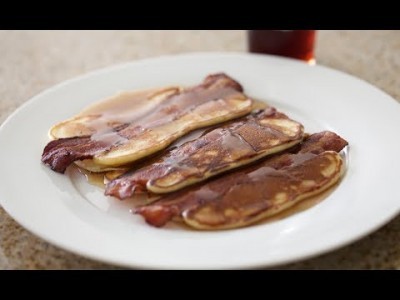 Try these amazing Bacon Pancakes! Just cook some bacon and then pour pancake batter over them and you got some mighty good breakfast food! We make these for Saturday morning breakfasts at our house and it is the most looked forward to breakfast of the week! If your family likes bacon and likes pancakes, this will become their new favorite combination!