Moms And Cancer
[shareaholic app="share_buttons" id="6691858"]
Follow Us On Facebook:
Categories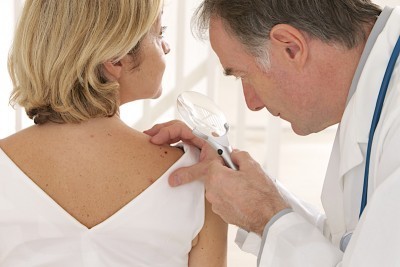 It started normally enough – another soccer practice.  The girls out on the field with their coach, the moms sitting on folding chairs, chatting and waiting for practice to end.   One of the moms, a nurse, was delayed at work, and didn't make it to practice until almost the end.   But she changed my life in so many ways, there aren't enough words to thank her.  
She came to the practice field, obviously in pain and saddened.  I waited a bit for her to get settled, and then quietly asked her if I could help.  She sighed, and told me about her day, as rough as it was. 
A patient came in for a checkup.  This patient, a single mom with 2 children, had put off this checkup for a while now.  She had 2 kids to look after, and didn't have time to breathe, much less take care of herself.  There was a mole on her arm, unremarkable in every way, except that it wasn't.  This patient had begun to lose weight, not from dieting, but from unexplainable reasons. Many people had urged this patient to have this particular mole looked at, but….there was never time.
She looked healthy and fine.  She looked like any other woman in her situation, harried and worried.   She also had a cancer she was unaware of – metastatic melanoma, the most deadly form of skin cancer.   She also had approximately 6 months to live.  My friend, the nurse, was in the room when this patient was told all of this.  It was the saddest part of her profession, telling someone they're dying.    
I was horrified.  I, too, am a single parent.  I, too, had been putting off having my moles looked at.   I am covered, pretty much head-to-toe, with moles.   The day after this particular soccer practice, I made an appointment with a doctor my father recommended.  A plastic surgeon so well-versed in skin cancers, he could look at a mole and determined not only whether it needed to be excised, but if it could be cancer.  
That was in 2006, and I began regularly having suspicious moles removed, with the exception of 2008, the year I got married.  In early 2009, I started to become concerned about a mole on my neck – brown in color, with black spots, shaped like Australia.  I went to see my doctor.
He examined me and told me that yes, the mole on my neck was odd, but he'd like to remove one on my right scapula (shoulder blade) first.  Amazing how much medical lingo you can pick up.  
April 15, 2009, I had the mole on my right scapula removed.  Typically, once I have had a mole removed, on my next visit (2-3 days later) I get the news that it was benign.  April 18th came and went without an outcome, although I did have a follow-up.  April 22nd, I received a phone call from the nurse, asking me to come in to discuss the results.  Something in her voice tipped me off, and I couldn't stop shaking.  The last words I wanted to hear were "This is the Stage of cancer that I like to catch it in".   That's how I found out.  I was scheduled for surgery the next day, April 23rd, and had to turn my life completely upside down within 24 hours.  
He removed a large section of skin, tissue, nerves from my right shoulder blade.   I have a "dent" there now, but I wouldn't trade that for anything.  I am here today because of what seemed like a typical practice.  Now I make it my practice to have my moles routinely checked.  
Have that mammogram.  Go see that dermatologist.  Get that pap smear.  Sooner rather than later.  
Written by: Allyson Johns