Most Irritating People during the NCAA Tournament
[shareaholic app="share_buttons" id="6691858"]
Follow Us On Facebook:
Categories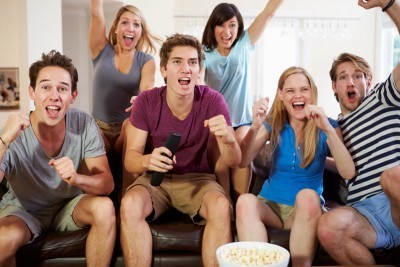 Posers.  I have been immersed into College Basketball for over 20 years.  If you try to pretend you know anything about the game, the players or the teams, don't be surprised if I call you out.   In front of a crowd of people.  Loudly.
Unsportsmanlike Conduct.  You could be a player on the greatest team in the country, but if you are an ass on the court, I will hate on you.  Even if you are one of my beloved Badgers (never going to happen), I would bad mouth you.  It happened this year with a Xavier player in this year's tourney.   I lived in Cincinnati for 10 years, and a Xavier fan started my obsession with everything Madness.  This kid, who shall remain nameless for now, displayed not only bad sportsmanship, but a cockiness that went beyond the pale.  I secretly wished the other team to win, just to show this kid up.  It was completely uncalled for and ridiculous.
Other fans.  Healthy debate is fun.  Hating on another team is essential.  But, much like the Xavier kid, if you are an ass while cheering on your team, I will go toe-to-toe with you.  Rivalry is fun, but not when it becomes bar-fight vicious.
Syracuse.  Oh, that's right.  They're not in it this year.  Yay!
Written by: Allyson Johns