Easy Slow Cooker Recipe: Carne Asada Steak Tacos with Chipotle Aioli Sauce
[shareaholic app="share_buttons" id="6691858"]
Follow Us On Facebook:
Categories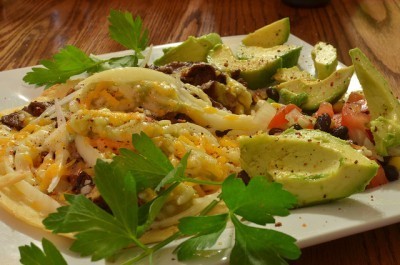 Slow-cooker meals are great for those days you know you've got a lot on your schedule and won't have  time to spend on cooking dinner. You just throw it all together and set it on low in the morning, go about your busy day and voila dinner is ready and smells amazing when you walk in the door. Here is a great slow-cooker recipe from SixSistersstuff . They have so many delicious recipes that will satisfy all your cravings.  This Slow-Cooker Carne Asada Tacos with Chipotle Aioli sauce happens to be one of my favorites, you'll love it!
Slow Cooker Carne Asada Steak Tacos with Chipotle Aioli Sauce
Ingredients:
Steak Tacos:
2 lbs flank steak or London Broil steak, thinly sliced
1 cup salsa
1 (10 oz) can diced tomatoes with green chilis (I used Rotel)
1 teaspoon cumin
1 teaspoon chili powder
flour or corn tortillas
favorite taco toppings (tomatoes, avocadoes, onions, lettuce, etc)

Chipotle Aioli:
6 tablespoons mayonnaise
2 teaspoons chopped chipotle chiles in adobo (I found a small can on the Mexican food aisle at the grocery store)
2 tablespoons chopped fresh cilantro
1 teaspoon minced garlic
1/2 teaspoon cumin
4 teaspoons fresh lime juice
salt and pepper, to taste

Directions:
Spray slow cooker with non-stick cooking spray. Place sliced steak in the bottom. Pour salsa, diced tomatoes, cumin, and chili powder on top. Stir, until all seasonings are thoroughly mixed in. Cook on low for 6-8 hours or high for 3-4 hours.
While the meat is cooking, put all ingredients for the aioli in a blender and blend until smooth.
When meat is done, scoop meat onto tortillas, top with your favorite taco toppings, and drizzle with chipotle aioli.
Makes about 6 servings (depending on the size of your tortillas and how much meat you put on each one).
Source: SixSistersStuff
Image Source: JeffreyW