Tech Time for Kids
[shareaholic app="share_buttons" id="6691858"]
Follow Us On Facebook:
Categories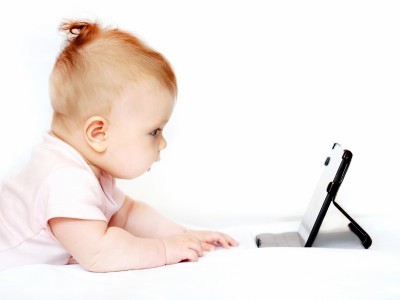 Do you have rules about technology for your kids? Do you limit the amount of time they spend with technology or the devices they have access to? It's a question that is always at the forefront of our minds. My husband and I are big smart phone users. We use them for all sorts of things! These days, most people joke about being glued to their smartphones and tablets. What about our kids though?
There seem to be three schools of thought on the subject. There are those who are adamantly opposed to their kids being exposed to technology. There are those who have already purchased the latest tech devices for their infants, carefully placing tablets into kid proof cases and sending their kids out to explore the vast playground of tech. Then there is a third school, those of us who are still navigating this new playground and deciding how best to parent with & without technology. Can you guess which school the hubs and I belong to? More on the next page!