"The Grass is Always Greener" Syndrome
[shareaholic app="share_buttons" id="6691858"]
Follow Us On Facebook:
Categories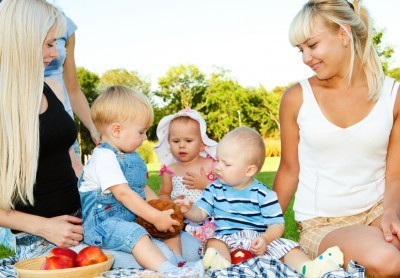 I sometimes wonder if working moms want to stay at home and if stay-at-home moms would prefer to work. I sometimes wonder if we, as women and mothers, have a serious case of "the grass is always greener" syndrome. I can't even tell you how many women I've talked to that have told me something along these lines – that they'd be happier in the reverse role of the one that they're currently in.
I can't even count how many working moms have mentioned wanting to stay at home with their kids, but that they can't afford it – they have to work and they need the paycheck. They have no other option and there's absolutely no way around it. They would give almost anything to just be able to spend the days with their little ones instead of dropping their kids off at daycare or a babysitter's house and begrudgingly dragging themselves in to the office.
Day in and day out, it's the same routine and, at least from the sounds of it, one so many women resent. They have this tremendous guilt that continues to build and it all but consumes them – and they wonder how they can manage to do this all over again and how they're going to manage to get through tomorrow.
They spend their days at work dreaming of taking their little ones to the park to swing and playing in the sand. They spend their time thinking about arts and crafts and all of the amazing places that they wish they could go.
(Continue this story on the next page)