What If Life Ran Like March Madness?
[shareaholic app="share_buttons" id="6691858"]
Follow Us On Facebook:
Categories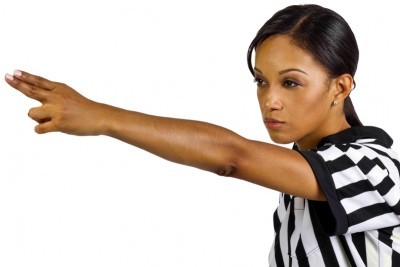 Flagrant fouls. A Flagrant Foul 1 is "a personal foul that is deemed excessive in nature and/or unnecessary, but is not based solely on the severity of the act."  These types of fouls could include arguing or fighting with siblings. A Flagrant Foul 2 is "a personal foul that is not only excessive, but also severe or extreme".  This type of foul could include severe bullying to or from your child, child abuse or domestic violence.
Technical fouls. These are fouls that result from unsportsmanlike conduct or demeaning actions.  This type of foul could include your child arguing with you or taunting a sibling.  Fouls can also be deemed technical fouls if it includes "violation of game rules, such as wearing an illegal jersey or illegal equipment".  A technical foul could include cheating on a spouse.
Personal fouls.  Although a case can be made that cheating on a spouse would be a personal foul, considering that a personal foul is one that "illegal personal contact" with an opponent.  Personal fouls include pushing, holding, illegal use of hands, hand checking and illegal use of elbow.
Shot Clock fouls.  Players are given 35 seconds to make a shot when possessing the ball. Obviously, people would be given additional time for infractions in life, but it is still something to consider.
Penalties for certain types of fouls would more severe for different relationships.  Your children obviously holding a higher degree of tolerance than other people in your life.
Written by: Allyson Johns