What I've Learned From My First Labor, That I Won't Do On My Second
[shareaholic app="share_buttons" id="6691858"]
Follow Us On Facebook:
Categories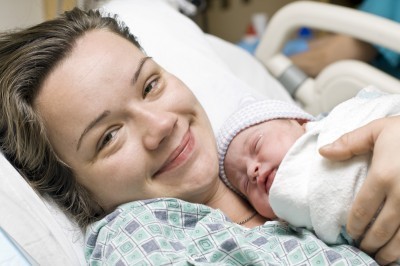 There is nothing that can truly prepare you for the birth of your first child. No matter how much you read, no matter how many classes you take, no matter how many birth stories you listen to… nothing can really prepare you for your first experience with labor and delivery. I should know, I did all those things. I obsessed to the point that my midwife once told me to stop reading birth stories. I'm glad that I did. It did prepare me…sort of.
We had planned a reasonably calm labor and delivery at a supportive local birthing center, ten minutes from the hospital. We took classes in the Bradley Method and planned to labor at home for as long as we could. We wanted a natural birth. We thought we were prepared. Nothing could have prepared us for what actually happened. 
We ended up at the hospital with Pitocin and an Epidural after 28 hours of labor. Nothing could have prepared me for the situation we were thrust into. I recently told a dear friend that the best description I could give for that experience would be that it was like war. I felt as if I were going into a serious battle. It was a battle where no one was as invested in the outcome as I was. While I was thankful for my husband's amazing support throughout the ordeal, he couldn't really go to battle with me. It was something only I could do. I wasn't really prepared for that.
I've had more than two years to think about my first child's birth. I've thought about it a lot. I have analyzed and picked apart every detail of those 28 hours and the three days afterward in the hospital. I have had time to deal with a wealth of emotions brought about by my first experience. Now, as we face the birth of our second child, I have an amazing resource that wasn't available to me last time: experience. There is no substitute for it. So, it is with my research and my experience that I go into battle this time. This time, it will be different. There are a few things I know I will do differently. 
Find out what those are on the next page: