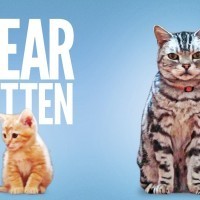 The BEST cat commercial I have EVER seen!!! It's creative, funny, and down-right brilliant!
Read more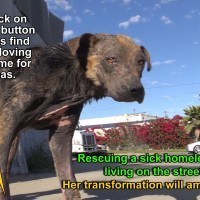 Homeless, malnourished, and in pain, this dog was not only found, but saved. This video brings tears to my eyes, it is so heart wrenching. But this precious dog survived. She's been cleaned up and given the medical attention she so desperately needed. There are so many dogs out there that need homes…  mistreated, broken, and […]
Read more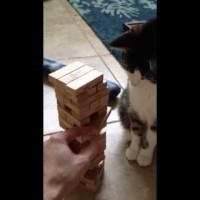 Amazing- I am impressed.  This cat plays Jenga better than me!  But he doesn't exactly like waiting his turn. I think I'm going to set up a game for my cat and I to play. Wish me luck!
Read more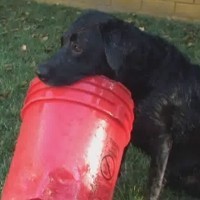 Watch this video of a  Labrador, Charcoal, who just loves his red bucket. He is such a happy boy having the time of his life just jumping around, tossing and carrying his red bucket everywhere he goes. The  video was created as a special birthday gift to his Mom-best gift ever:
Read more
When you're a mother of the 4 legged kind, sometimes the household can't help but get out of control. Check out these nifty tips to keep some of that sanity intact for when the children get home from school. Tell me if any of you already use one of these tips, and which ones! […]
Read more