Is It The Girl Scouts Or The Mob?
[shareaholic app="share_buttons" id="6691858"]
Follow Us On Facebook:
Categories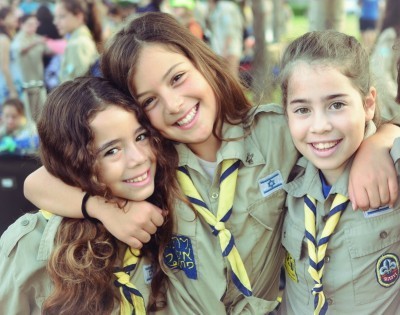 I was in the Girl Scouts until I was 17 years old, and was awarded the highest honor you can receive while in the trenches – the coveted Gold Award.  A friend of mine was in another troop for about the same amount of time, and we joked that once you get into the Girl Scouts, it's hard for you to get out.  Kind of like the Mob.
Not that I'm knocking the organization; not by a long shot.  The Girl Scouts afforded me opportunities I wouldn't have had otherwise, namely horse camp, when I was 12, and becoming a camp counselor, which I loved, when I was older.  It was the classic Catch-22: I liked what I was doing, but had to keep on the DL.  The height of embarrassment being a Senior in High School and still in Girl Scouts.
All 4 of my nieces were or still are in Girl Scouts, so I can score cookies when February rolls around.  Thin Mints are like crack, especially the frozen ones.  But the Girl Scouts do much more than sell cookies.
Here are some awesome accomplishments by this girl-empowering group: (Find them on the next page)