Heart Wrenching Rescue Of Homeless Dog In Dire Need
[shareaholic app="share_buttons" id="6691858"]
Follow Us On Facebook:
Categories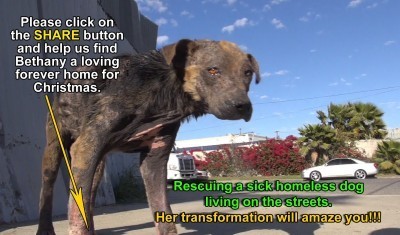 Homeless, malnourished, and in pain, this dog was not only found, but saved.
This video brings tears to my eyes, it is so heart wrenching. But this precious dog survived. She's been cleaned up and given the medical attention she so desperately needed.
There are so many dogs out there that need homes…  mistreated, broken, and near death. I am so happy that this one has been cared for.