Loose Braids Are The New Trend
[shareaholic app="share_buttons" id="6691858"]
Follow Us On Facebook:
Categories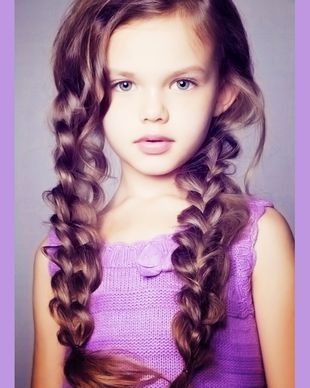 I am really loving the loose braid look! How gorgeous is this picture of this little girl with loose braids? She's adorable!
Now this kid has a lot of hair to start with, so this look probably looks best with those with longer hair, but give it a try on your daughter and see how it looks!
All you have to do is braid her hair normally, and then after tying it with a hair tie, start loosening each section of the braid so that it's not so tight. Adjust as desired and you're all done! Super cute!
Image Source: Pinterest