[VIDEO] Oh No, We're Late For School…Again!!!
[shareaholic app="share_buttons" id="6691858"]
Follow Us On Facebook:
Categories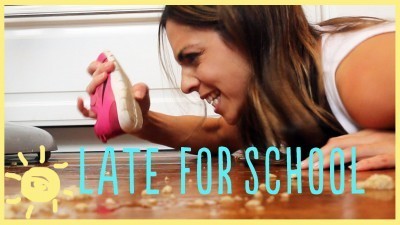 This is such a hilarious video and oh so true! If you're a mom you know you've had plenty of mornings like this. Each day is a new day with unpredictable obstacles and challenges to muddle through. Sometimes they're sticky, sometimes their gross but we always survive and learn tricks and shortcuts for next time. That's why they call us SuperMoms of course-no matter what the day brings, we push through it, never give up and can even do it with a smile...well sometimes;) All you can do is laugh and stay positive-after all they won't be little forever and you might actually miss these silly moments-I'm not kidding!!! Enjoy this cute video by an amazing mom and very talented YouTuber, Elle from What's Up Moms -she always makes me laugh 🙂 You can catch more videos from her at What'sUpMoms .