What Do I Miss About My Pre-Baby Body?
[shareaholic app="share_buttons" id="6691858"]
Follow Us On Facebook:
Categories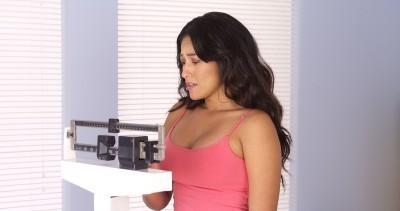 I spent two years after my son was born being unhappy with my body. Before I got pregnant with my son, my first baby, I was skinny and tan. I loved shopping because everything fit me and the store always had my size. Nothing hugged my curves the wrong way. I had the coveted hour glass shape. I worked out, I ate right, and I was proud of my body. 
All that changed after I had my son. I was covered in angry, deep red stretch marks. My tiny body had gained 40 pounds from a combination of water retention and carrying a 10 pound baby. I had scabs running down many of the stretch marks where, as my midwife put it, my skin had literally split open. It could not stretch any further by the time he was born at just over 41 weeks.  
What exactly do I miss about my pre-baby body? Find out on the next page: