Love and Basketball
[shareaholic app="share_buttons" id="6691858"]
Follow Us On Facebook:
Categories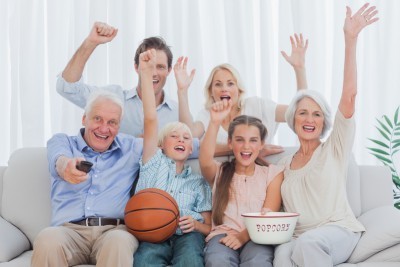 1. It's fun to hate on a team.  As much fun as it is to love a team, it is twice as much fun to dislike a team with a deep-seated hatred.  As fun as it is to watch your team triumph, it is twice as much fun to watch a team you despise, fail.  And fail against your favorite team is even better.  Like I hate Syracuse and Duke.  To see either team lose just flat-out makes my day.  Not very parental, though is it?  
2. It's fun to root your team.   I've already pointed out that Wisconsin has my heart, but I am woman and therefore can love more than one team.  Cincinnati Bearcats, Dayton Flyers (got to root for the hometown team), Kansas Jayhawks (though I'm not quite sure what a "Jayhawk" is), Wichita State Shockers, Gonzaga Bulldogs.  I have learned more collegiate names than I ever thought was possible.  Who knew all of those schools were in Indiana in its heyday?   Any time any of these are on, I have my game face on, and you can't interrupt me.  You can try, but in this, I am not very easily distracted.  
3. It's fun to find new loves. Some smaller virtually unheard of teams are also a blast to watch: Stephen F. Austin Lumberjacks, LIU-Brooklyn Blackbirds, who I had the pleasure of watching during one of the play-in games here in Dayton.  The play-in games are almost more fun than sitting in our favorite watering hole, watching the all-day marathons on the first 2 days of regulation play.  Almost.   
I would rather watch non-stop college ball, than go to even one NBA game.  These kids play from their hearts, rather than from their wallets.  
Written by: Allyson Johns