Packing Your House For The Big Move Sucks!
[shareaholic app="share_buttons" id="6691858"]
Follow Us On Facebook:
Categories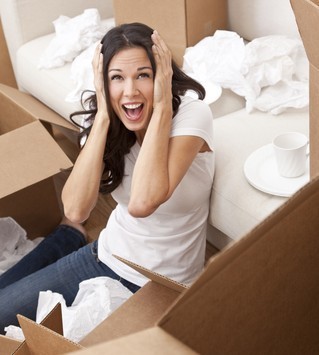 Getting a house a in order after moving in is kind of fun. It's like playing dolls as a child. You get a fresh new start, finding a nice new home for everything so you can enjoy a clutter-free home for,oh, a couple weeks 😉  Preparing for the move is a bit of a drag, though, as this author laments. See if you agree with her thoughts on… da-duh-dum – packing for the move.
Go to the Next Page to see why this Mom is not so thrilled to pack up her house: