When You're Doing Too Much
[shareaholic app="share_buttons" id="6691858"]
Follow Us On Facebook:
Categories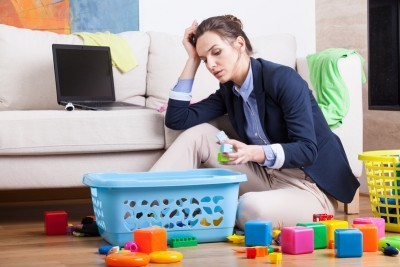 Do you ever feel as if you're trying to do too much and that you're stretched too thin? Do you ever feel as though everything would be perfect if you could just add a few more hours to your days? Does walking on a tight rope seem somehow easier than juggling all of the balls that you have in the air at any given time?
Been there, done that, and still doing it every day.
I never would've imagined that I would be working full-time, which wasn't part of the plan… that I would be trying to start my own business – that was part of the plan… and that I would be up at least half of every night between work and my son.
My schedule has definitely taken on a life of its own. There's never any shortage of things to do these days… and just when I feel like I'm starting to get ahead again, or at least get caught up, one of us ends up getting sick. It never fails.
So, what do you do when you feel like you're doing too much? How do you regroup? Do you have an exit strategy planned for when you're feeling overwhelmed – a safety net of sorts?
(Continue onto the next page)