What If Life Ran Like March Madness?
[shareaholic app="share_buttons" id="6691858"]
Follow Us On Facebook:
Categories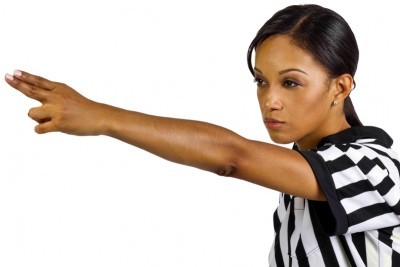 With the NCAA Tournament heating up, upsets breaking brackets and Cinderella trying on the slipper, you have to wonder: what if life could mirror the Tourney?  What if life was "one-and-done" under certain circumstances?
It could apply to any situation.  Relationships?  According to NCAA Rules, the offending player is subject to ejection, or the "act of immediate dismissal of an individual from participation in a game because of a specific infraction of the rules".  Kids not behaving?  The offender is subject to a foul, or "an infraction of the rules" that can be "penalized in various ways" including, but not limited to suspension, ejection or outright dismissal.
Here are some fouls that could come in handy: Find them on the next page!